YOU are top priority
Despite her clinical expertise, Dr. Henao's most compelling feature is something rare in today's busy world. She takes the time to relate to every single patient as well as the parents. She will see each patient during every appointment to ensure the best results, and will meet with parents to review progress and explain instructions. Her patients' care is her top priority.
---
Experienced team
Doctor Henao has more than 20 years of experience in the dental field as a doctor and as a professor at Boston University.
---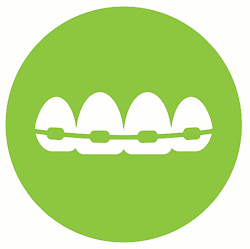 Individualized and customized treatment plan
We understand that every patient is different, and we customize each treatment plan to the patient's needs with the best technology and technique.
---
Staff who Cares
Our welcoming and caring staff set every patient at ease. We want you to know that your comfort and well-being are our number-one priority. At every visit, we will aim to make your experience as enjoyable as possible.
---
Open Environment
Parents are welcome to come into our treatment area to see what we're doing. We're always available to answer questions.
---
Flexible Financing
We are in-network with most insurance companies and provide flexible financing options adjusted to your needs.
---